Doctors Survival Remedies – A Must Have In Order To Keep Your Family Safe and Healthy
PREPARE • PROTECT • PROSPER

THESE BOOKS WILL COVER ALL:
1. Conditions
Anyone who's facing any one of these conditions can instantly look it up. I then cover that condition from A to Z.
For every condition there's a section called "Understanding It" to make sure misunderstandings are cleared up. Then, I cover "Possible Complications" which might come up.
Next, there's a section to cover the "Symptoms" as well as "Possible Causes" of the condition.
Then I wrap up each condition by covering "Prevention" as well as research-based, science-backed "Natural Remedies."
I tried to include as many remedies as possible with ingredients you can grow in your garden, in a container on your balcony, or find in the wild, just in case going to the store to get them should be avoided.
For each plant you'll discover a brief introduction to understand the science behind each plant.
The healing benefit of these remedies is covered in CONDITIONS, and in REMEDIES. For the ease of cross-referencing, we've also indicated, under each plant, which conditions it can remedy.
For each plant you'll also learn "How to grow it" and "How to store it".
One of the most important parts of each plant-specific chapter is "How to turn it into a remedy? giving you step-by-step, easy-to-do instructions and tips on making:
Tinctures
Extracts
Essential Oils
3. Survival Recommendations
In this section you'll see how important it is for all these health-dots to connect correctly, especially when survival is on the line.
When I wrote this book 2 years ago, little did I know the role it would play in overcoming the medical challenges we're facing today.
I've also included pictures, illustrations, and photographs for clarity and ease of understanding. There are over 80+ figures and illustrations in this 401-Page Reference Book.
Plus… there's an "A to Z Index" where you can find precise page references for virtually any topic you might want to look up. And there's a "Table of Figures" and illustrations for quick and easy reference.
BONUS REPORT #1 is called
The Doctor's Book of
100 Delicious Healthy Recipes
I've put together a list of 100 delicious recipes to support those with conditions like: Arthritis, Back pain, Blood pressure, Hashimoto's thyroiditis, Infections, Osteoporosis and many more.
For each condition you'll learn what foods are recommended and what is to be avoided.
You'll discover simple step-by-step instructions to prepare healthy and tasty steaks, soups, salads, smoothies, pastas, risottos and more.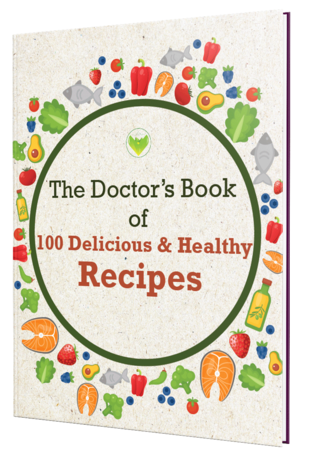 BONUS REPORT #2
The Doctor's List of Food as Medicine
This List is designed to help eliminate the confusing questions of "What should I eat?" or "What foods should I NOT eat?"
This simple but powerful list is designed to help anyone discover exactly what foods help promote healing in the body.
This is a must for anyone with a passion for living their best independently-healthy life.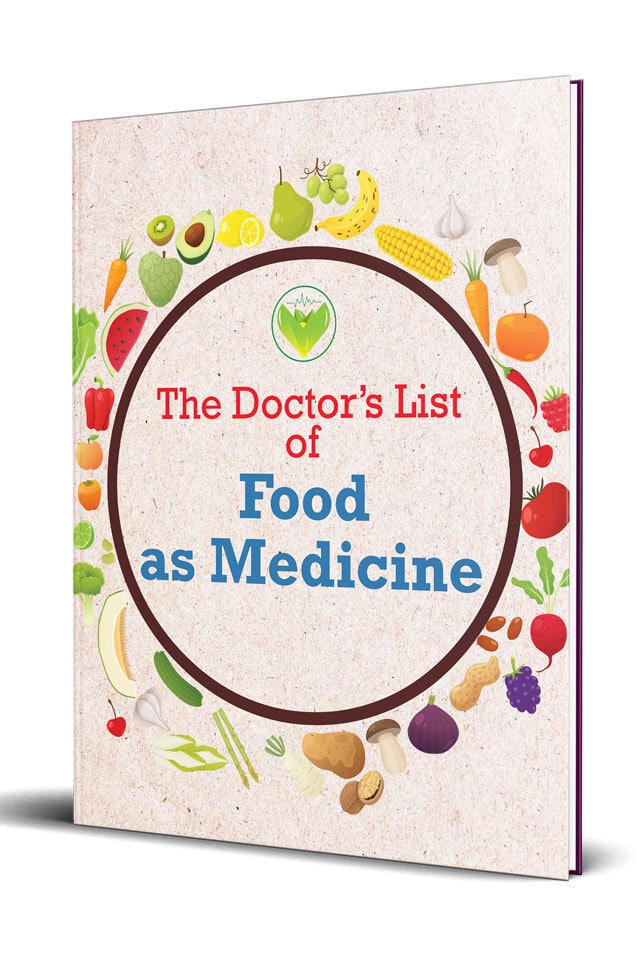 I've also included a whole section dedicated to foods rich in antioxidants.
These are foods that naturally detox the cells in our bodies so our organs function as they're designed.
BONUS REPORT #3
The Doctor's Book of Home Triage
Do you know the 7 principles of saving a man's life? If you don't, maybe it wouldn't hurt if you read this.
Broken bones, burns, skin infections, back pain, abdominal pain, plus cuts and contusions.
What should you do?
What shouldn't you do?
Every family should have access to competent triage and treatment strategies if an ER is inaccessible.
This could be due to a blackout, a natural disaster or even rural travel.
Or if someone simply never wants to set foot in one of those germ-filled wards.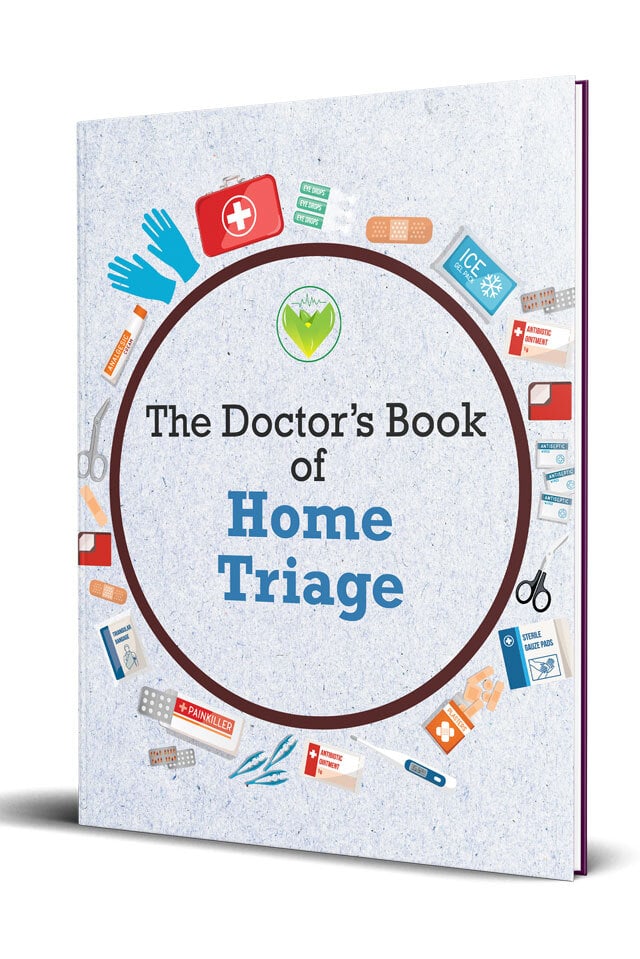 This book is designed to give any family the tools they need to successfully triage and treat the conditions that typically require an ER visit. It's a true life-saver.
After you click the button, you'll be directed to a 100% Secure and Encrypted Checkout Page.
I've also partnered with an online platform where they use military-grade encryption, so your information is "Fort Knox" safe.